115 E. Main Street, Medford, OR

Email: johnwing@ghostlightplayhouse.com

Text/Voicemail: 541-690-8810

Contact Info:

Physical Location: 115 E. Main Street, Medford, OR

Email: johnwing@ghostlightplayhouse.com

Mailing address: 1750 Delta Waters Rd., Ste 102-362, Medford, OR  97504

Text/Voicemail: 541-690-8810

Help Us Keep the Ghostlight On!

The Randall Theatre Company and the Ghostlight Playhouse are committed to bringing you great, accessible entertainment in Downtown Medford. 

We thank you for your support!

The Randall Theatre Company is a 501(c)3  non-profit. All donations are tax deductible.

On Wednesdays we do Trivia!

Comedy Open Mic on Thursdays

Please donate what you can to help us keep the magic going. 

Karaoke 

on Fridays starting at 9:30 PM

From the Randall Theatre Company

A new adaption of a timeless classic

PERFORMANCES POSTPONED DUE TO ILLNESS

​Rescheduled dates to be announced soon

Sunday, October 1 & Tuesday, October 3

Pre-registration recommended

Time slots fill up quickly


SOUTHERN OREGON THEATRE AUDITIONS

One audition seen by theatre companies 

from throughout the valley

Your link to the best in local livestreamed performances, independent films produced in Southern Oregon and our library of archived performances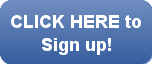 A new way to support the Randall and enjoy locally produced shows at home

December 1 - 17

TICKETS ON SALE SOON