115 E. Main Street, Medford, OR

Email: johnwing@ghostlightplayhouse.com

Text/Voicemail: 541-690-8810

Contact Info:

Physical Location: 115 E. Main Street, Medford, OR

Email: johnwing@ghostlightplayhouse.com

Mailing address: 1750 Delta Waters Rd., Ste 102-362, Medford, OR  97504

Text/Voicemail: 541-690-8810

The Randall Theatre Company is a 501(c)3  non-profit organization. All donations are tax deductible.

Saturday, January 6, 2024 at 6 pm

Y'all come for a rootin' tootin' murder mystery!

$50 per person

Includes entry to the event, game materials, small bite buffet, and a drink voucher good for anything we serve at the concession stand. Beer, wine, cider, and soft drinks available for purchase.

Play a character or just enjoy the shenanigans!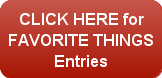 Dressing in wild west attire is encouraged but not required

Help Us Keep the Ghostlight On!

Your link to the best in local livestreamed performances, independent films produced in Southern Oregon and 

our library of archived performances

From the Randall Theatre Company - 

A new adaption of a timeless classic!


See the show in-person at the Ghostlight Playhouse or anywhere by livestream 

Best Seat TV Subscribers may watch the livestream at no additional charge